BEST V14.22 Installation Overview
This year we produced one of our most comprehensive installations of BEST to enable multiple Wheelchair contracts in a single BEST instance.
Millbrook Healthcare, one of the leading providers of community equipment, wheelchairs, assistive technology and home improvement agency services in the UK.
Soft Options have been working with Millbrook Healthcare since 2011 to provide both clinical and approved repairer based solutions in various installations, with the latest installation focusing on a vision to consolidate many applications and contracts into a centrally managed application.
All the latest features of BEST have been installed including Electronic Referrals, Personal Wheelchair Budgets and covered all the National Standards for Wheelchair Services in the NHS
We are excited by the fact that Millbrook Heathcare are also the first site to take on the BEST Web application, to allow remote browser access for all key functions, and supporting hand held devices and paperless order & stock management.
I have personally enjoyed working with the experienced, professional and dedicated staff to get us to the point where we are today, and look forward to helping Millbrook Healthcare remain at the forefront of Wheelchair Services.
I have to also thank my team for going the extra mile with this one, due to the age and complexity of the legacy system the conversion was quite a challenge but every process was mapped, refined, and the software designed to fit the purpose. I am proud of the solutions we have provided and happy to have such a willing and enthusiastic team around me.
Dave Rolph
Managing Director
Soft Options (Systems) Ltd

Feedback from the Service
Soft Options are justly proud of the BEST product and remain open to continually configure and develop the system to meet their client's needs. No issue is ever too difficult to tackle and work with ease with in-house and other third-party IT providers to create solutions which deliver the right business outcomes. They keep you informed of progress and provide a quick response when issues arise. Dave Rolph and all of his team are genuine problem solvers looking beyond their own product to deliver solutions that enable Millbrook Healthcare deliver even better levels of customer service.
Susan McAlonan
Project Manager, Aug 2021
The BEST system is easy to navigate, and pop-up messages ensure you make the correct choices/selections. Having an audit stamp on the system is useful for investigations/complaints etc. The easy access to reports via report locator means we don't have to access MI resource and outputs are received immediately on demand. The reports allow is to monitor our KPI data so that we can review performance in-month and can respond as required to change the trajectory before month end.

Soft Options have been responsive and supportive when introducing and delivering training for this new system. They have given extra support via email, phone calls and additional meetings to clear up queries, questions which is reassuring to the team. I am never made to feel I am asking a silly question. Their SOS ticketing system is well managed, and an audit trail is available to look back after issues have been closed.
Cathy Baker
Service Centre Manager, Aug 2021
Everyone at Soft Options knows what they are doing, which gives us confidence, and they are extremely helpful. Importantly, although they are not registered WCS clinicians such as OTs, PTs, REs or Clinical Scientists, they all understand the required activity within a WCS and how the clinical pathways need to operate. They never put in less than 100%.
Lesley Papworth
Occupational Therapist, National Clinical Team, Aug 2021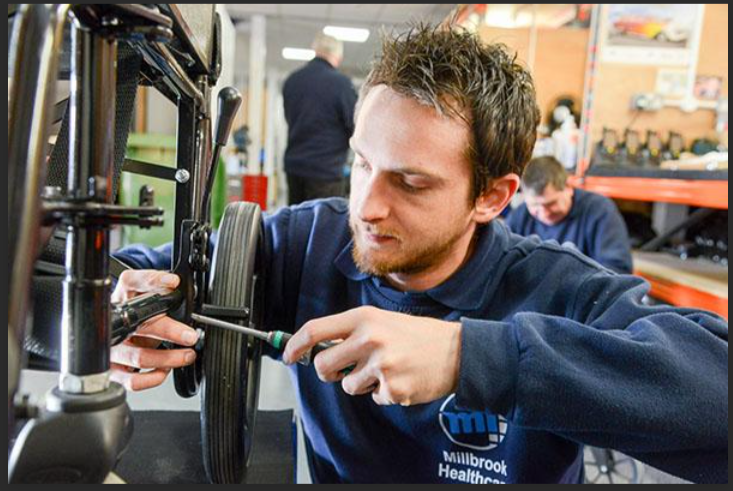 Working with Soft Options has been great, especially Mike. Any questions I asked, he has been thorough and detailed in his explanation. This enabled me to understand the system and the processes. BEST has been great for me in my role especially on orders. It now enables me to place orders directly, this in turn allows the service to run efficiently. It also enables me to keep track of our budgets, with a few simple clicks, I have the report readily available. Reports on demand have given us a better streamline of work between departments, which ensures the clients get the best possible service we can provide.
Paul Jewell
Warehouse Manager, Aug 2021
I worked with Soft Options from the beginning of our data conversation, to our Go Live date and beyond. The team at Soft Options were fantastic every step of the way with continued support with anything we needed. They always went above and beyond to get everything right and to this day, continue to do so. BEST is a brilliant system; we are now more efficient overall, and it enables us to report on every aspect of Service Centre's business from the customer's referral journey to tracking our stock. Soft Options has provided a system to enable us to streamline service for our customers.
Eloise McCluskey
Service Centre Supervisor, Aug 2021
The BEST system has been easier to use than anticipated. I like that it can be customised to suit the company, e.g., reports etc.
Leanne Masters
Customer Service Co-Ordinator, Aug 2021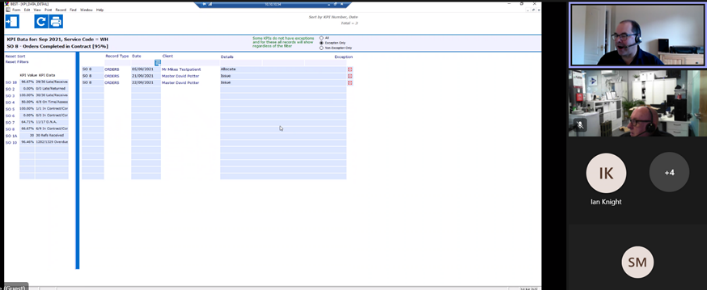 A developer's point of view
I have been working as a Software and Systems Developer for over 15 years, nearly 5 with Soft Options and previously for an NHS Equipment Service. During this time, I have helped create many new features and processes within BEST, the most relevant being around Stock Management. Working with Millbrook Staff on site, and making full use of the new generic bar code process functions in BEST, together we have managed to build some first-class systems that allow their Stock Team to accurately and swiftly control their assets and other stocked items.
Purchasing for both held stock and specific items for individual Service Users is a function that can often cause bottle-necks. BEST already has many features designed to smooth this process, from back-to-back purchase for individual items and bulk purchase for stock. Working with Millbrook Warehouse staff, Procurement and Finance Teams we have configured these features and helped to streamline the purchasing functions.
Another area worked on has been the management of Field Service delivery, the logistical side of getting the issued equipment from the Service to the Service User, and then maintaining it. BEST has a comprehensive Drivers Round Management module, and Millbrook have been key to helping us with the on-going development of our Web based version which will allow Field Service staff to manage their work from a mobile device, cutting out both paper and duplication of work.
COVID has restricted our ability to work with our customers on site and face to face. The Millbrook Project was my first proper opportunity to get on the road again. By working directly with the people who actually do the jobs, I believe that together we have built and configured a world-class BEST system that is the foundation for many successful Millbrook Wheelchair contracts to come. I thoroughly enjoy working on site, and my visits to Chandler's Ford were no exception – except perhaps for the lateral flow tests!
Mike Birdsall
Software Developer
Soft Options (Systems) Ltd