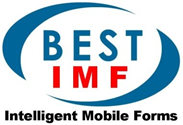 FEATURES
Soft Options can convert any existing electronic form into an Intelligent Mobile Form which will enable your staff to capture information on a portable device from any location (Laptops, Android Tablets, iPads and Mobile Phones).
Any entry which exists in the BEST system can be populated by Electronic Transfer from the Form as well as the entire form being attached to the relevant record.
TYPICAL USES
Referral Forms
Assessments
Client Questionnaires
Documents can be processed individually or as a batch and multiple documents (Standard, Special Seating, Indoor-Outdoor Power Chair) can be added at any time. IMF also enables multiple revisions of a document to be used with only minor modifications to the BEST update process.
MAIN FEATURES
Forms can be password protected (for Open, modify, fill, comment, extract and print security)
Data can be encrypted (128Bit AES Strong Encryption) which can be added on submit (in transit)
Forms can be digitally signed
Form access functions including printing, saving and editing
Fields can be validated and mandatory where required
Simple to use
PROCESS FEATURES
Create new patient or update existing patients
Add or update GP details
Add or update Medical Conditions
Insert Referral Details
Insert Assessment
Add PDF File to Document History
SYSTEM FEATURES
Can be used outside of BEST as a separate process
Support for many document types
Multiple copies of the same document (revisions) are supported
Minimal keystrokes for maximum benefit