BEST Go Live.
Dave Rolph attended the Wigan Wheelchair service today.
The system is now live and Dave was pleased to walk around the service and see so many people already busy accessing the data without any fuss although there was a few people in need of a an upgrade to their Mouse Mat too !
Both Rachel and Jackie posed with their old mouse mats and Dave is expecting an update when the new ones arive 🙂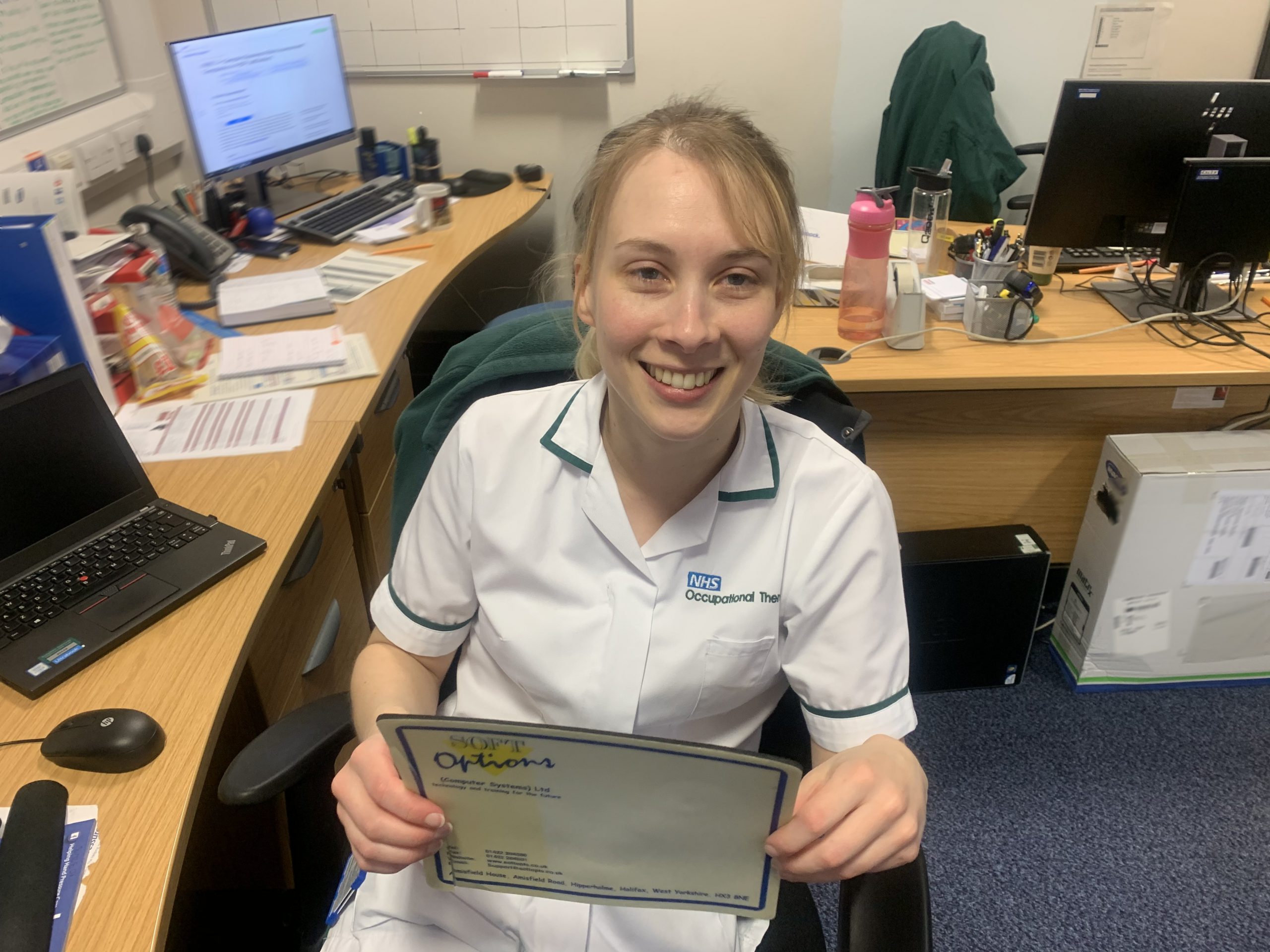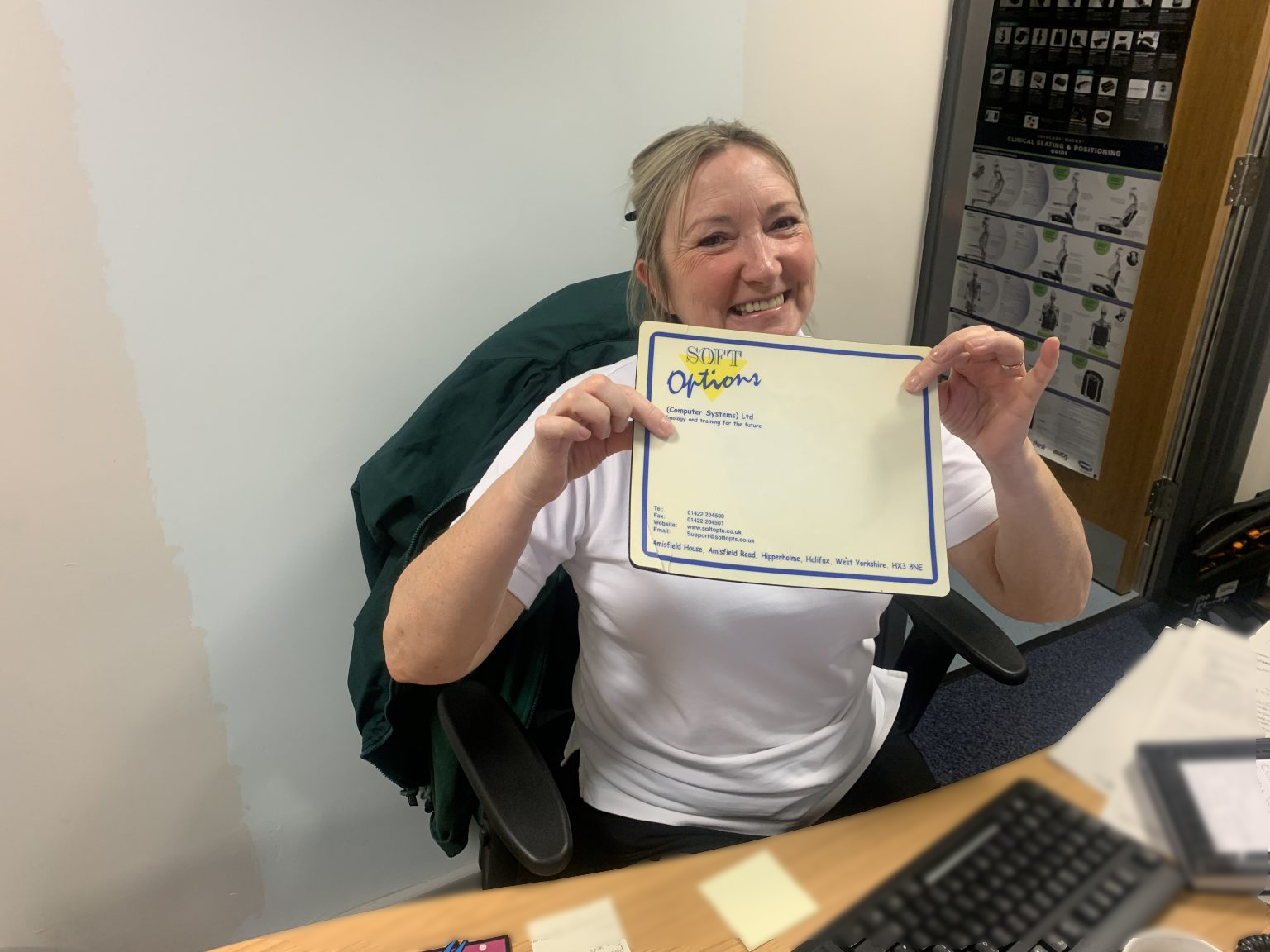 And…as promised….