Site History
Brighton Wheelchair Service is one of our longest standing customers in the NHS, from the initial installation in 1991 the site has been through all 3 generations of our NHS solution and pioneered a lot of the early functions for data transfer to approved repairers as well as being the first site to install the voucher system in 1998 and the first site to move to the windows product.
Between 2000 and 2003 Worthing, Horsham and Bognor Wheelchair Services all became BEST users and in 2008 these three sites merged into the West Sussex Wheelchair Service.
This latest upgrade was to merge the 4 sets of centre data for Brighton, Worthing, Horsham & Bognor into a single service known as the Sussex Community Wheelchair Service which also included the Chailey Communication Aids Service (AKA CCAS).
With the Wheelchair Services previously using BEST Version 10 and CCAS using BEST Version 12, this installation was one of our biggest challenges to date but with the help of the experienced and dedicated staff at the services and my amazing team I have to say I could not be more proud of the work carried out.

Key to the success of the project was the amount of effort put in by the service staff to test everything and provide very detailed SOS tickets for our developers to work from as well as regular meetings and constant communication of project progress.

We look forward to working with this site in the coming years and thank them for the effort they put in which will no doubt not only improve their own service but other services in the future which ultimately benefits the NHS service users Nationally.
Dave Rolph. Managing Director, Soft Options
Importance of Process Mapping
Mapping out and agreeing your system processes when you are combining a number of services can be very challenging, however the team at SCT were great. I was really pleased with how much effort the centre as a whole, both the CA and the WC modules put in to making the transition as smooth as one could be. They took the time to work with me, going back and forth until we got something that would work for the team.
Kelly Bareham, Senior Software Consultant, Soft Options
Training
As like many of this past years projects the training sessions were run remotely. This began initially with just Super Users in attendance to ensure the processes identified with Kelly worked as expected and required. Once confident the system was working as designed training sessions were opened up to general users to ensure everyone was able to access and become familiar with the new system ahead of Go Live. We always recommend at least one super user is present throughout end user training to allow for consistency and be on hand to answer any role related queries amongst users.
Training remotely via WebEx or Ms Teams allows training sessions to be recorded and therefore acts as a refresher tool for users if they were unable to attend or needed refresher training on a particular training topic.
Lead trainer David was extremely pleased with the consistently high attendance of the training sessions held throughout this project, with attendees showing real enthusiasm and commitment to familiarise themselves with the new BEST V14 System.
It was my pleasure to run these sessions for the users, and my thanks go to the super users for attending each session and answering any questions that arose, allowing session content to flow in a timely manner.

Good luck with the new system.
David Potter, Lead Trainer, Soft Options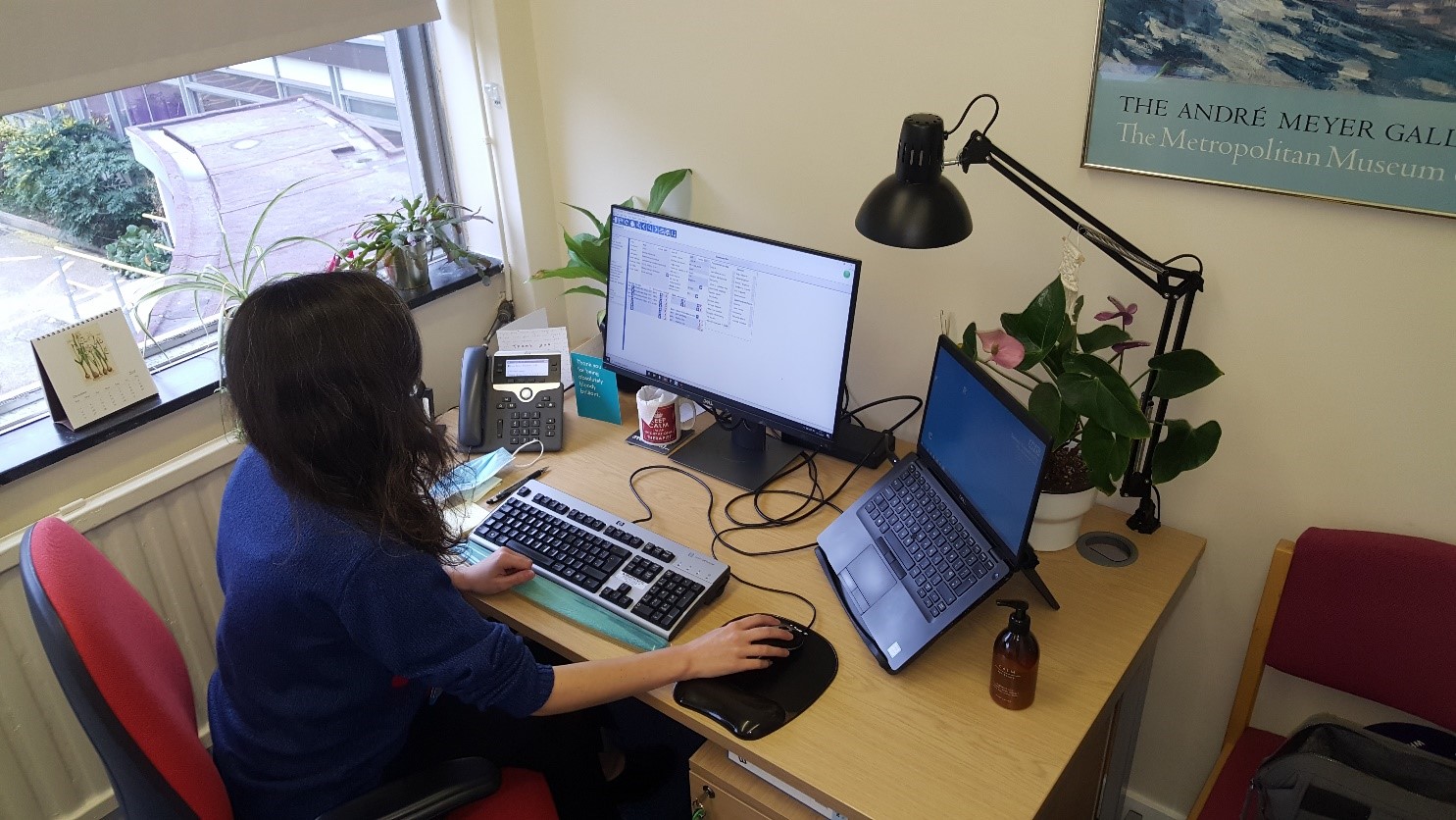 Feedback from the Service
Our upgrade to v14 has been a huge undertaking and we continue to be very grateful for the support from all at Soft Options. Kelly has been especially helpful and patient when we have lost our way. Amalgamating three old systems into one across five sites has not been without its challenges and stresses, but with time and perseverance, we have a successful upgrade just in time for Christmas!
We are particularly pleased with the ability to design elements of the software around our needs, for example the PHB page and the referral pathway. We are still getting used to some of the stricter rules of v14 compared to v10, however it will result in more robust data reporting and a more joined up service.
Esmé Barrow-Retallack, Clinical Service Manager
Wheelchair & Seating Service and Community Equipment Service
As part of our post go live review we now provide customer feedback forms to enable us to further improve the products and services we offer. Here are a few completed forms from the Service.