The Bristol Centre for Enablement (BCE) is one of Soft Options' largest, most complex equipment service customers BEST to date. With Wheelchairs, Electronic Assistive Technology, Limb Prosthetics and Orthotics services being supplied to BCE Clients from several locations they have always needed a multi-module, multi-site solution for their service management.
Soft Options have always worked closely with BCE to ensure that BEST is meeting their needs, culminating in their Version 12, a highly-customised copy of the original product. Whilst this version did indeed meet the Service's needs, the high level of customisation was making V12 both complex to add further developments, and more difficult to support, something that newly-arrived at Soft Options Software Developer Mike Birdsall discovered first hand in March 2017.
BCE and BEST – the future
In October 2018 Dave Rolph (MD, Soft Options) and Mike Birdsall visited the site to meet with various members of the Bristol Team, including Dave Rowland (Assistant General Manager) to discuss the future of BEST for BCE. Various other meetings were held in 2018 and 2019, with the conclusion that upgrading to BEST V14 was the obvious solution.
During these discussions it was agreed that through working in partnership with such a large site, Soft Options and BCE would be able to produce an installation of BEST V14 that would not only benefit other BEST customers, but would also be an example for future installs.
Another outcome of these meetings was a developing understanding that it was in nobody's interest for BCE to continue to use such a highly customised version of BEST. The natural development of V14 meant that many of the customisations that BCE had in V12 were now standard features, and working together, Soft Options and BCE agreed a list of functions that were customisations in V12 to be built in to V14 as configuration options.
BEST V14 Upgrade
The order for the V14 Upgrade was received at the end of January 2020 and work started on preparing a server, initial BEST V14 installation and data conversion.
On February 27th Mike and Dave once again attended the Bristol site for an initial Implementation and Planning meeting, during which the project plan was put in place. Little did we know that this would be the last site visit for several months.
COVID-19 and Remote Working
So, at the end of March Coronavirus hit, and along with it a whole raft of COVID-19 restrictions. Soft Options were already set up to handle remote working, but immediately took steps to beef up their capacity. Meetings and training sessions would now be held via WebEx when arranged by Soft Options, with BCE also arranging meetings using MS Teams.
The BCE Project Team
One of the most important elements in a successful BEST upgrade is the amount of time and effort put in by the customer. For this upgrade, BCE were able to provide above and beyond in the way of resources to support the project – from the help provided by the IT Department, especially Stewart Lyle, time put in by the staff testing, data-checking and training and the excellent project management provided by Charlotte Paul – all contributed massively. But a special mention has to go to Kath Bryce (Support Manager), whose tireless effort, dedication and enthusiasm have been instrumental in making this the exemplar project we were all looking for.

Change Management
During the course of any project there will be times when developments are needed, bugs and errors found, and general requests need to be made. When this happens, it is vital that any action taken is both controlled and well communicated. Both sides, BCE and Soft Options, made full use of the Soft Options Support (SOS) web site, raising and responding to Tickets in order to make the required changes in a well-managed fashion.
Rehapp Integration
At BCE, the Limb Prosthetics and Orthotics Services are provided by an external contractor, Opcare Ltd. In order to continue the smooth integration between the Services and their Contractor, it was necessary to replicate the information exchange between BEST and Opcare's system Rehapp. With help from Opcare's IT Dept, a test system was set up at both ends and pre go-live development and testing ensured that the switch-over went seamlessly.
Referrals
BEST V12 accepted Referrals via a web-based e-Referrals system. This system was based on technology that is now obsolete, so the V14 upgrade provided the perfect opportunity to move away from this. BCE have adopted the Soft Options Intelligent Mobile Forms approach, allowing Referrers to complete the Services' PDF Referral Forms and securely submit these via email, with the referral information being imported straight into BEST.

Training
During a lull in the COVID-19 restrictions, in July Mike made a visit to BCE to deliver some training on Work Order and Stock management. Working with small groups and following strict social distancing guidelines, representatives of each Service were given an insight into how V14 manages these items – very different from V12!
With concerns over the class sizes that would be needed to fit in all the training need for such a large site, and the ability to maintain COVID-safe working, it was decided that the remaining training would be carried out remotely. David Potter, Soft Options Lead Trainer, arranged and delivered multiple WebEx training sessions.
Dummy go-live October 29th
Recent experience has led to Soft Options really pushing this option for all projects. The idea is that by having a day that replicates the activity expected on the actual go-live, the "big day" will go all the more smoothly. BCE agreed, so on October 29th David Potter and Mike Birdsall made the first site visit since Mike's in July. As with other dummy go-live days there were several areas identified where either the data was not quite right or BEST did not work quite as expected or was needed – all things difficult to spot during testing, checking and training. Almost all problems found during dummy go-live were resolved there and then.
Real go-live November 10th
It went well! What more can we say – following a successful dummy go-live this is nothing more than expected. Once again David and Mike were on site to oversee the process, Mike from a "mission control" perspective and David providing last-minute training all around the building. Kath was kept busy supporting the BEST Users and Stewart Lyle was also on site to provide support from the BCE IT Department point of view. David and Mike provided further on-site support the following day, and David final hand-holding on the Friday morning.
Ongoing
With such a large and complex site, it is inevitable that further problems and changes needed will be identified. Using a combination of emails to Soft Options Support and SOS Tickets these issues have all been resolved in a timely fashion.
Some feedback from BCE
Kath and her Team have very kindly provided us with some feedback:
"The system is so much easier to navigate, and the visuals are so much better than V12"

"I really like the recent searches option, and overall searching for data in the system is a lot easier"

"We have had a few teething issues, but I guess that's to be expected with any new system but overall the implementation has gone really well"

"David the trainer was great when he came to Bristol, really helpful and supportive around go-live"

"The dummy go-live was a great opportunity to carry out a trial run. We've never had this opportunity with other new IT systems and found this so beneficial. "

"Having soft options on site for dummy go-live and go-live was great. We managed to sort out lots of niggles straight away, and both Mike and David helped us resolve issues swiftly"

"Overall we are very pleased with success of the project, all staff are getting to grips with the new system and feeling more confident day by day. Whilst we carried out very thorough testing we have still had issues; however all members of the soft options team have helped us resolve them quickly or identify solutions for us."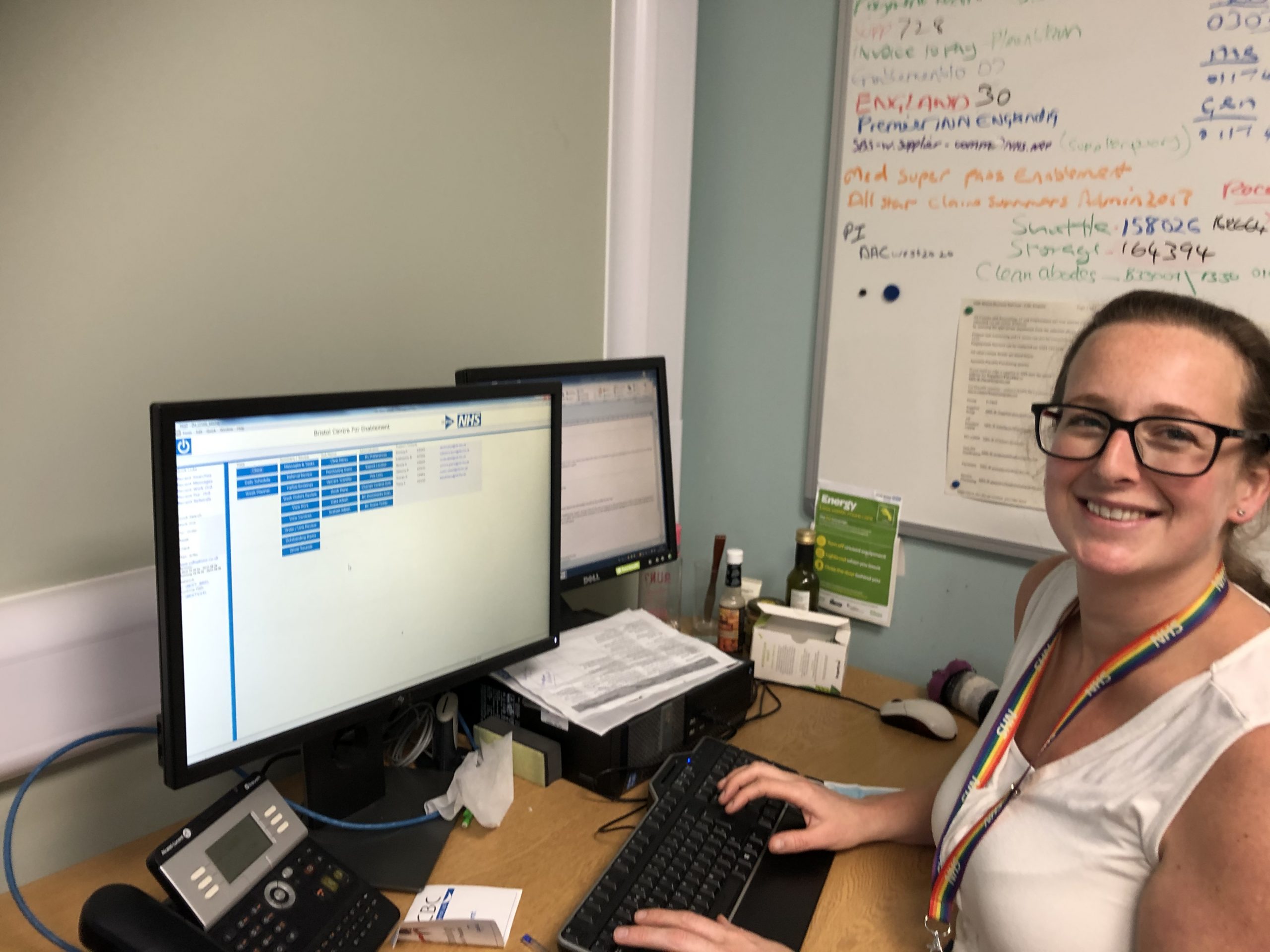 And David Rowland, Assistant General Manager at BCE has this to say:
"Overall, our BEST V14 upgrade has gone very smoothly, with early planning and sufficient allocation of resources leading to a very successful project. I was particularly impressed with the way BCE Staff and Soft Options listened to each other and how well we all worked together in partnership. Thorough testing and data checking, along with the experience gained during the Dummy Go-Live, have been key points that have contributed to the success. Over the coming months we will really see the benefits of a standardised approach. So far this is all really encouraging."