The power of BEST, now available on the move. Secure access to your BEST data from any internet connection. Desktop and Mobile-friendly views.
First released in 2017 with uptake of the browser based features being slow due to the fact that services could "Get by" without a browser based system, thanks to the Partnership with Millbrook Heathcare staff and Soft Options we now have a feature rich browser based product that will add streamlining to any equipment service.
Traditional Desktop style screens and mobile friendly views are generated automatically and seamlessly depending on the device that is accessing the system.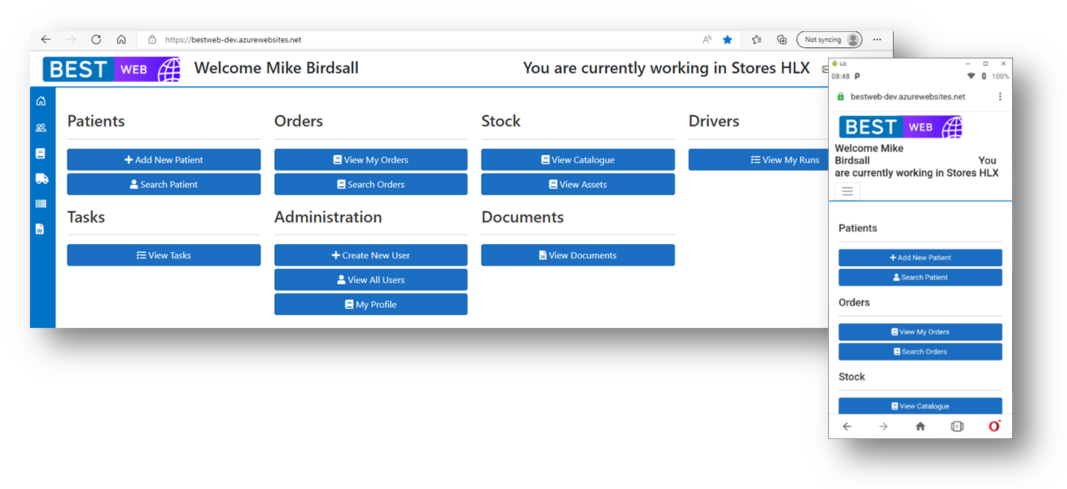 ________________________________________________________________________________________________________________
"BEST Web has enabled our services to develop slicker ways of working, with handheld devices and remote working.
Trained external prescribers can log into BEST Web search and create clients, log new referrals, and create orders using the agreed stock catalogue. These referrals can be checked and authorised before equipment is issued to the client.
Handheld devices can be used to control stock throughout the warehouse, create and assign jobs to warehouse operatives.

Driver rounds are assigned, paperless mobile working is now achievable. Mobile service engineers are able to add the necessary parts, notes and complete orders with live updates to the system.
With the flexibility offered through BEST Web, the future of BEST is looking very bright indeed"
Ian Knight IT & Technical for Ross Care & Millbrook Healthcare


________________________________________________________________________________________________________________
For External Professionals – give your Referrers access
• Search for Service Users – even allow new records to be created with NHS Number control to prevent duplicates.
• Check Current and Historic equipment.
• Raise and keep track of equipment orders.
• Optionally, create a Referral to go with the equipment order.
• Give access to standard documents.
For Field Service – mobile management for Driver's Rounds
• Go paperless.
• Each member of the Field Service Team sees their own jobs.
• Set Next Destination, Arrival on site and Departure – all time-stamped and viewable in real time back at base.
• Add Notes to the job.
• Record parts used from van stock, or request addition items – integrates with BEST Stock Management.
• Select the outcome – configurable for your own options, even Complete the job.
For your own Staff back at base
• Escape your desk – put BEST Web on a mobile device.
• Use bar code scanner to search for Work Orders and Assets – view the details on screen.
• Integrates with BEST Stock Takes – set it up in BEST, scan it to the mobile device, go round stores scanning shelves and items, hand back to BEST.
• Unlimited potential to streamline your processes with Generic Bar Code scanning. You define the process, we write the procedure, you save time. Some examples:
– set Asset Location by scanning shelf then Asset(s)
– set Asset Status
– set specific Asset Status/Location – e.g. Scrap
– raise Recondition Work Orders for scanned Asset(s)
Hosting, support & configuration of existing V14 system which must be higher than Version 14.14
Please contact us to arrange for a full demonstration, following which we can give you access to our Trial system (BEST via Remote Working App, BEST Web via your usual web browser) so that you can try it for yourselves.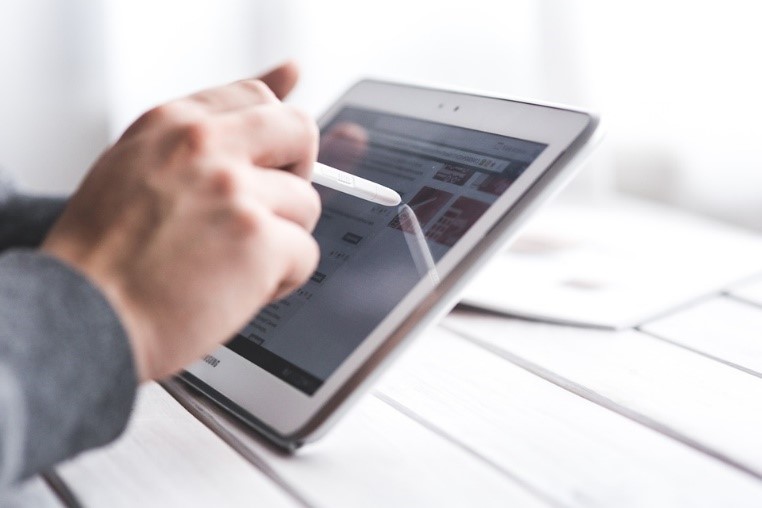 ________________________________________________________________________________________________________________
BEST only implemented last week but we can already see it will be a major tool allowing us to streamline processes and deliver better services.

Dave and his team were pleasure to work with. They stayed focused, motivated and happy to assist throughout whole change and during quick turnarounds. Professionals with customer as a centre in mind. I am sure we will only grow from here as wheelchair service provider thanks to BEST and the BEST team.

Thank you for all you support Soft Options so far and I am sure even closer co-operation in the future!
Maciej Michalak
Service Centre Manager